Research Team
Postdocs/Specialists
Jun Tao
Juntao Xiong*
Graduate Students
Alex Truong
Andres Adam
David Morata
Undergraduate Students
Yunliang Sha
Zihao Zou
Allan Shtofenmakher



*Joint with Prof. Feng Liu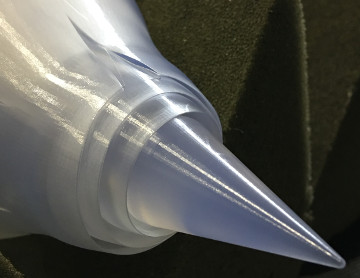 Three-stream asymmetric nozzle used for reducing jet engine noise.

Iro Papamoschou (second from left) with the President of Greece Prokopis Pavlopoulos (center) on the occasion of the April 2 International Children's Book Day (see IBBY site).
2017 AIAA Aeroacoustics Award. With past recipients (L-R): Krish Ahuja;
Dennis McLaughlin; DP; Phil Morris; Chris Tam; Walt Eversman; Stewart Glegg;
Hafiz Atassi.